My bff has a fetish for movies that are strange, eccentric, weird and wonderful. The Nightmare Before Christmas being one of her favorites.
She's in Georgia, and I miss her this time of year more than ever. Since we can't be chatting together on the phone all day, we text instead. Occasionally they become e-mails. This little vignette is from our latest correspondence. I said I'd blog it, therefore...


Kris,
I thought of you again today when I got a little bag of cookies from my visiting teachers and a note. This is a picture of one of the cookies.




Isn't the resemblance uncanny? All except for the snaggle tooth?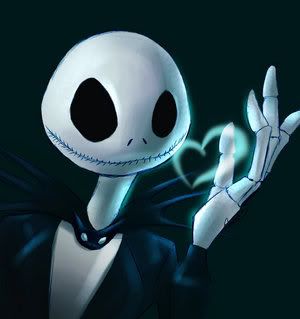 Then I wanted to blog about it and show you so I was searching for a picture of him and I also found this.

Then I decided to just e-mail it to you instead. Although I think I might still blog about it.

Love you.

Why do we decorate trees inside our homes?
Happy October.